Get Your Free Book
---
Your Free Copy is Waiting…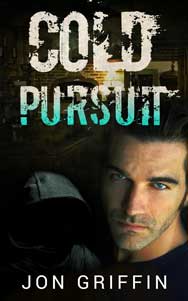 Skyler Millhouse has a routine. Walk to the Java Joint and work on his laptop. Today would be different.
A stranger appears to be following him. Or is he? What could he want from Skyler? He's just a journalist.
When the knife comes at his throat he fears the worst. Is this his ultimate demise?
Find out in this psychological espionage short story by Jon Griffin. If you like violent, plausible mysteries that make you think, you'll love Cold Pursuit.
---
Enter your email to join my Readers Group and get your free book – it will be delivered to your device of choice. You'll also be kept up to date about other giveaways coming up soon (I give away lots of things).
Of course, you can unsubscribe at any time.
---